Sara-Father Received Lung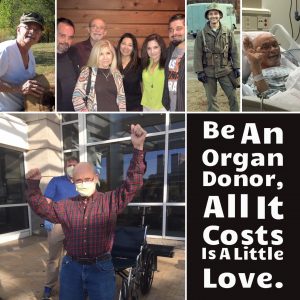 My dad, Eddie, has always been a very active and healthy guy who goes above and beyond for our family. A true family man who doesn't know a stranger. He served this great country as a Marine in the Vietnam War and since raised a family of four children along with my mom, Kathy. Dad was diagnosed with Idiopathic Pulmonary Fibrosis in December 2015. We were told by doctors that this disease can progress differently among people diagnosed, with some very slowly and some more rapidly. Unfortunately, IPF proved to be ruthless and fast progressing for my dad. Over the next few months his health declined at an astonishing rate. He went from being the picture of health to struggling to breathe with the assistance of an oxygen tank. I will never forget going to his appointments with him and continually receiving bad news. It felt like a nightmare. On August 5th 2016, only 8 months after diagnosis, he was placed on the transplant waiting list. This was his only hope for survival. It was decided by his extraordinary team of doctors that he would be a candidate to receive one lung should it become available. Watching my dad suffer and struggle to do something so vital and natural as breathe was excruciating as sadly, so many experience with their loved ones with this illness. But, on September 24th he was blessed immensely and received a lung!
A true miracle and blessing beyond measure that someone in their time of heartache and sorrow was able to make the decision to save other lives! That is just an awesome measure of love. My dad would not have lived without organ donation, as so many others' lives depend on it as well. It is difficult to adequately put into words what organ donation means to me. When I think about the positive impact it has on so many families giving loved ones the fighting chance they need to not only survive but to live, it makes me want to shout it from the rooftops! It literally breathes new life into a very Sick person.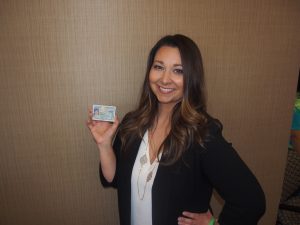 Throughout this whole experience, we continue to think about and pray for the donor family. They will always be held near and dear to our hearts. Our gratitude to them is immeasurable.
As my dad continues to recover, get his strength back and adapt to his blessed life after transplant I admire his strength, courage and positivity throughout this experience. So often he was the strong one trying to protect his family from as much heartache as possible and always saying the Lord would see him through.
Sadly, there are so many people and families waiting, hoping and praying for a life-saving organ. Please sign up to be an organ donor when you renew your license or join the Kentucky Organ Donor Registry online at any time. It's so easy to do and only takes a couple minutes to sign up and potentially make such a wonderful impact on so many lives.