Mike Hamm-Double Lung Recipient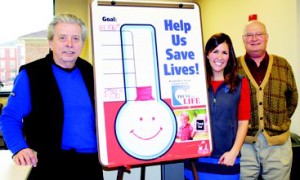 63 year old Mike Hamm, will tell you that he has been blessed beyond adequate words. After a two year aggravating cough with decreased stamina and energy, a Pulmonologist in London KY diagnosed Mike with Idiopathic Pulmonary Fibrosis in March 2013. Follow-up continued at Vanderbilt in Nashville TN.   Although still able to work and use intermittent oxygen most days, changes began to happen quickly that fall.  Various challenges (distance from his Laurel County home, insurance and continued rapid health decline) found him in the care of Jewish Hospital in Louisville KY. By November 25, 2013, Mike was using high flow continuous oxygen and unable to do minimal things for himself without maximum assistance. December 1st began the three days of intense testing and studies for the possibility of being placed on the organ transplant waiting list.  He then met with the surgeon on December 9th and was told that his condition was grave and the only way he would survive would be to have a double lung transplant.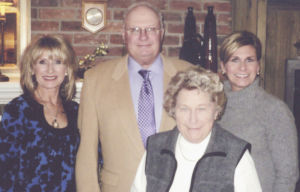 Mike went back to his London KY home at the top of the waiting list on December 10th, meaning that he has severely ill.  His sister, Melanie, says "I just had a really bad feeling.  Beth called me at 11:30 to give encouragement  to me and I told her that I was really worried and heart broken.  I know that I needed to be a strong support system for my family, that Beth didn't need to carry it all.  The only thing that I could do was 'hit my knees' and ask God to hear my heart's desires for his healing.  I prayed for the donor and their family, as I knew that this would be our answer."  The miracle happened!  On December 10th at 12:30, just 22 hours after being placed on the transplant waiting list, Mike received the precious phone call … that they had a match for his second chance for another day, week, month and year with his family and friends.  A new birthday celebration will be held each December 11th in this Hamm family.  Mike is recuperating well and getting stronger and living each day to the fullest because someone cared enough to give the Gift of Life.  Knowing that thousands can wait for years on their life-saving gift, this miracle is even more precious!
Written by Mike's sister, Melanie Hafley