Linda Cox – Lung Recipient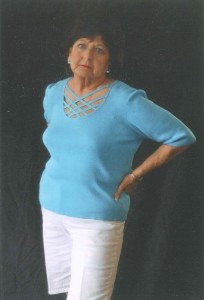 "I had a rare lung disease called P.P.H.  I was on the waiting list for 21 months.  I had my transplant at University of Kentucky Hospital in Lexington.  I was out in an apartment within 17 days.  I have done really well.  I am a lung recipient for over 18 years." – Linda Cox
Sadly, Linda passed away in May 2013.
Her obituary read:
"In the late fall of 1992 she was diagnosed with primary pulmonary hypertension and put on a transplant list. April 26, 1994 she received a new lung. Over the
last 19 years she took full advantage of this gift of life. After her transplant she became active in the Kentucky Organ Donor Association and spoke to groups and high schools on the importance of organ donation. Some of her fondest memories were representing Kentucky in the transplant Olympics in Salt Lake City, Utah and Columbus, OH where she won a bronze medal in badminton. She also
represented the United States in the world transplant games in Sydney, Australia where she won a gold medal in the softball throw. In June 1996 she was awarded the Kentucky Colonel for her efforts and achievements in the Kentucky Organ Donor Association.
Linda is survived by her husband Michael, and the following: four children and 9 grandchildren, Five great grandchildren, Two step children and 10 step grandchildren, daughter in law, Mary Kay Cox of Campbellsville, KY, brother Carol Perkins (Carol Ann) of Campbellsville, KY, and a host of nieces, nephews, other relatives, and many friends including her constant companion: Sophie."
Linda's family requested expressions of sympathy should be donations to KODA to continue the public education efforts to save lives.  Even after her death, Linda continued to give back.  Linda was a wonderful advocate for donation, and we miss her greatly.