Elaine Phelps-Kidney Recipient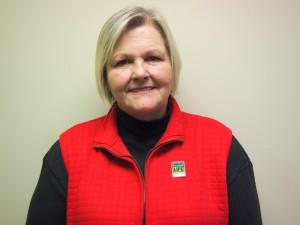 I led an active life, traveling, camping, and working with our horses.   Family, friends and community have always been important to me and I still tried to contribute as much as possible. In 2008 I was diagnosed with glomeruli Nephritis.  I was able to continue working as a 911 dispatcher for a while, but in 2010 I became incredibly ill.  I was having to take a lot of medication, which lead me to make the heartbreaking decision to leave the job I loved.  I didn't feel like I could safely continue dispatching.  I took my retirement and left Butler County E.M.S.
In January 2011 I had to go on Dialysis and went on the national transplant waiting list.  I did everything I could to stay as healthy as possible.  My motivation was that I wanted to live to have grandchildren.
On March 31st 2012 the call came from Vanderbilt and the journey began.  Early morning April 1st, surrounded by my family, the transplant took place without any problems.  I was released and came home for my birthday on April 5th.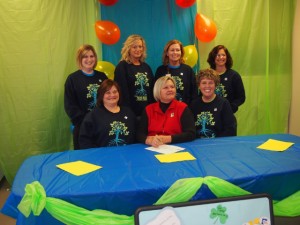 I have since had no problems related to the Kidney transplant.  Because someone like you chose to say YES to joining the registry, I have a second chance at life and now, two beautiful grandsons ages 3 and 1 years old.  Organ donation allowed me to meet my grandchildren, and I am forever grateful.