Dale McMillen – Liver and Kidney Transplant Recipient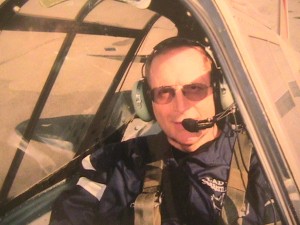 Several years ago, I was diagnosed with liver disease.  With four years of treatment, my liver continued to function as God had intended.  Then, during a routine blood draw, my liver indicators took a drastic drop.  My doctor treated me with medications, which worked for a couple of weeks, before my numbers dropped again.
It was then my doctor looked at me and said, "You have just a few weeks to live unless you get a liver transplant".  Needless to say, I was in shock.  My doctor and I selected University Hospital in Cincinnati to begin the transplant process.  During my pre-transplant workup, the doctors also discovered I needed a kidney transplant as well as the liver.
After several weeks, I was told by my nurses that a liver and kidney had become available that was a perfect match for my body.  On April 26th, 2009, I received the "gift of life" from a 53 year old male donor.  My life was spared by this intervention from God, my donor, my donor's family, and by my family unit who provided the much needed support necessary to recover.
If you're an organ donor, "God Bless You".  If not, please consider giving the "Gift of Life", and register to become an organ or tissue donor.  I'm alive today because someone took the time to register as an organ donor.