Conrad-Heart and Kidney recipient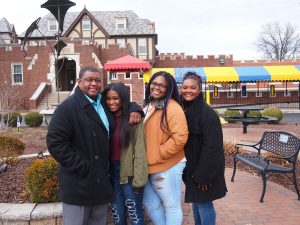 The mission of organ donation means to me that there are some wonderful ,beautiful.,caring human beings that will put forth time and effort to help the cycle of life continue.
I want the public to know that organ donation is a God's gift for the donor and a miracle for the recipient.  I truly and spiritually am pleading for the public to donate, the life you save might be your own in the eyes of God.  I am a walking testimony of the family who lost their loved one and I am the recipient of a new heart and kidney.
GOD is real I had heart and kidney disease for 10 years and in 2015 I was starting to fade away, I went to 4 different transplant clinics and no one could help me because I needed a double transplant.  After many road blocks, I was in the hospital and I was giving up hope.  I ask God to watch over my children, my wife, my family. And low and behold with a week to live the love of my wife and kids, my family, my Louisville community kept me strong enough to see the miracle!
I received a heart and kidney and had a double transplant within 24 hrs.  I pray for the family who lost their loved one, and thank them for their generous loved one who decided to become an organ donor.  Because of this blessing, I can continue to be a good husband, father,uncle,and child of God.
Love your fellow man and God will show you his blessing.  Organ donation is the gift that never stops giving.
To read more about Conrad's story, copy and paste this link into your search bar.
Link: http://uknow.uky.edu/uk-healthcare/transplant-center/i-was-running-out-time-louisville-man-receives-new-heart-kidney-uk