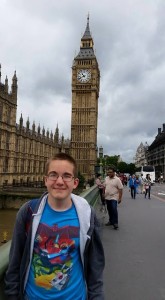 We just celebrated our youngest son's 17th birthday. Now many parents have done the same thing — birthday dinner, cupcakes, friends in tow – but, for a young man who only had the life expectancy of two to three years without his life saving liver transplant, this birthday was more than a celebration of birth; it was a celebration of life.

Connor was diagnosed shortly after birth with biliary atresia, a rare liver disease that affects about 1 in 10,000 infants. Connor had a surgery at two weeks of age to help alleviate his liver's inflammation and restore bile flow, but, for him, it did not work as planned, so he was listed for transplant just over a month later. Connor received his life-saving transplant at Children's Hospital of Cincinnati on February 17, 1999. Although we don't know the donor family, we are so grateful to the precious souls wh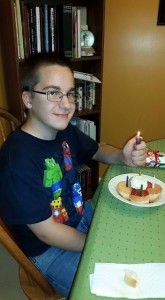 o gave our baby the gift of life. Connor has chosen to take advantage of his gift in many ways – participating in his local high school ROTC chapter as public relations officer, traveling overseas on multiple mission trips, and, most recently, by volunteering as a counselor in training at Camp Chihopi, a camp for children who have received liver and small bowel transplants.
So, as Connor ate two huge bowls of baked ziti and gobbled up strawberry shortcake cupcakes for his birthday dinner, I could only smile and be thankful. Because of a generous family who thought of others in their time of great loss, I had those moments, and I won't take them for granted.