Chelsea Burton- waiting on a kidney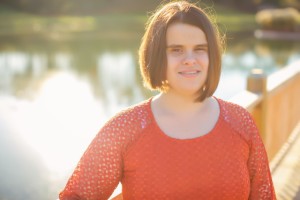 As the mother of a child who is in renal failure, my heart aches that we may not be able to find her a donor. Chelsea is waiting on her second kidney transplant. I am forever grateful for the donation she received in July 2011, someone lost their daughter, and unselfishly gave the chance at life to my daughter. Sadly we lost that kidney in less than 24 hours, due to a blood clot. Within the next month, we found out that Chelsea had became highly sensitized (97-99%), which means she will be very difficult to match. Our most promising hope is a living donor and desensitization. Chelsea is O blood type and will have to have an O donor. She is currently on the waiting list, listed at Jewish Hospital in Louisville. She is also being evaluated at Vanderbilt in Nashville, where she can be desensitized if we are able to find a living donor.
Somewhere there is an exact match for Chelsea. But what if that person is not registered as an organ donor or their family does not consent to organ donation? In that case, Chelsea has to wait longer. I encourage everyone to register as an organ donor, like they say "you won't need them in heaven" but someone here will!
In 2005, when I found out that she would need a transplant, one of the first things I did after the initial crying, was register as an organ donor. Until then I had never even given it a thought, when I would renew my license, I would always say "No" when asked if I wanted to register as an organ donor. Since that time, I sign the back of my license before I leave the clerk's office. My family knows if something happens to me that I want to give whatever can be used to help someone else. When I die, I hope my family can find peace that we helped someone, and that we gave them another chance at life, through my decision to be an organ donor.
Three evenings a week, I watch my daughter's blood pass through the lines on her dialysis machine, hoping the phone rings and it's "The Call" and our angel has been found. My phone is never far from me, waiting for the day that I can get her to a more "normal" life and off this machine. Waiting to be able to make more memories.
You can follow our story on facebook by liking Kidney 4 Chels