Charles Eaton –Heart Recipient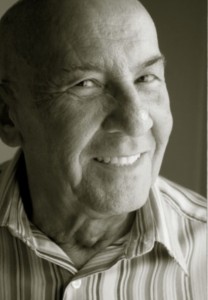 On May 3, 2000, I became a heart transplant recipient.  Then, after one year, I began volunteering with LifeCenter, Change of Heart and later the University Hospital.  I enjoy what I do.  It's the best job I've ever had. I speak for LifeCenter to encourage people to become donors at colleges, high schools, nursing schools, country clubs, churches and insurance companies. 
When I visit people at the hospitals in their 50's and 60's, they don't know that I have a heart transplant. After a while, I'll say, "Don't worry about it. It will work out for you. I'm older than you, and I got a heart." When they get a heart and go on with their lives, it's a wonderful feeling.  I've talked with four people who became Christians before they received hearts, and that's a good feeling also.  I've been a Christian for many years, but I have a different feeling now than I've ever had before.  I've become a deacon at my church, and I'm determined to do things like pass out literature encouraging people to become donors.
My wife and I have been married for 60 years. I think it's going to work out now. Everything is going fine here. We have two daughters, three granddaughters, two grandsons and two sons-in-law. They are very special in our lives. I adore them very, very much.
I've had such a blessing.  When I got a heart nearly 11 years ago, I was almost 70 years old.  I'm still doing just fine. With the blessings I've had, I know the Lord was with me. When I went into the hospital I did not worry about getting a heart transplant. I had a win-win situation. "If I don't make it, I'm going to heaven." I had that in my head all the time, and I tell the patients I talk to the same thing. "If I do make it, then God has other plans for me. Things He wants me to do." It's just a wonderful thing…what a blessing I've had.  I just can't stop saying it.