Bridgit Buffington- Husband is a Kidney/Pancreas Recipient
W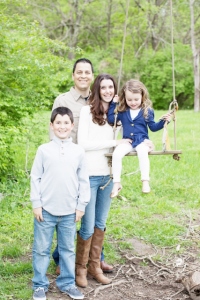 hen we moved to Lexington in 2012, we left behind our entire lives in Pennsylvania. We left behind friends and family. We worried that our two children would have trouble adjusting to a new home, 600 miles away from everything familiar. Just two months after our move, Ryan's health problems began. His blood sugar became difficult to manage, causing his endocrinologist to switch him from insulin injections to an insulin pump. He began having trouble with his vision, and needed surgery on each eye. He spent six nights in the ICU after a low sugar seizure, causing a 911 call at 11pm. Two other 911 calls were made over the course of three months due to low sugar episodes. Ryan also became very anemic, and after a lot of tests and appointments with various types of specialists, Ryan's kidney disease was diagnosed. In March of 2014, Ryan was placed under the care of University Hospital's transplant team in Cincinnati, and our journey to finding a match began.
I received a call from our transplant coordinator, Darlene, on October 10, 2014 at 10:30am. "Bridgit, we might have something for Ryan." My heart began to race, and a barely audible "okay" was all I could manage. My 4-year-old daughter, Lily, and I had just pulled into the parking lot at Kroger. Darlene continued, "I need you to stay put and be ready. Pack a bag. I should know more this afternoon, so just take a deep breath and be ready to go." I hung up the phone, and Lily said "Mommy, what's wrong?" I looked into the innocent eyes of my sweet 4-year-old little girl and said "The doctors might have a kidney and a pancreas for Daddy." She smiled, gasped, and said "That will make Daddy so happy!" Knowing that Ryan was on a teleconference, I texted him and said "You need to call me." His response was "I can't. I am on this phone call." With no other choice, I typed "Darlene just called. They might have a match for you." Not being able to hear or see a reaction from him was not exactly how I imagined this happening. He wrote back "I guess you should pack a bag for me." So, that's exactly what I did. When bags were packed for all of us, I started making phone calls to see who was available to watch the kids. Each person I called answered on the first ring or text, and within minutes I had a plan in place. Ryan texted and said that his co-worker offered to watch our new puppy, Brooks. All that was left to do was wait. Easier said than done when you're talking about the possibility of your husband's life-saving transplant. So, I started cleaning toilets. Why? I don't know, but it gave me something to do while Lily jumped up and down asking every two minutes when it was time to go to Miss Nicole's house. At 12:40pm I was eating a bowl of soup, and my phone rang. "Bridgit, it's Darlene. Dr. Diwan wants you to leave right now." I hung up, called Ryan, who was with a co-worker at Five Guys for lunch, and told him we needed to go. Within a few minutes he was home, and by 3:30pm we were in Cincinnati at the hospital. For the next 11 hours, we waited, unsure if the transplant was going to happen. I cannot explain the emotions of not knowing, of wondering about the donor, and of feeling so exhausted during such a critical time. When we were finally taken to meet with the anesthesiologist at 2am, our hope was ignited. At 4:30am, the nurse looked at me and said "They're ready for him. Time to give him a hug and a kiss goodbye." I hated the way she said that. Deep down, I knew she didn't mean it the way that it sounded, but I couldn't help but be affected by it. Choking back tears, I wrapped my arms around Ryan and tried to focus on that moment for as long as I could. "It's okay. Be strong," he said.
Then began my next wait, this time, alone. I sat in the waiting area for almost 8 hours, my feet propped up, blanket wrapped around myself, clutching a pillow. Sleep was impossible. There was nothing more important than talking to God. It was 1:30pm when I was allowed into Ryan's room. As I approached his bed with caution, scared of what he might look like, I was relieved. Despite all of the wires, machines and tubes, he looked much better than I thought he would. I gently placed my ha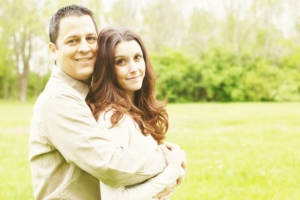 nd on the side of his face, and he opened his eyes just long enough for him to see me smile.
Today, Ryan is almost fully recovered from his transplant. He has had numerous ups and downs, but both organs are working the way they are supposed to. His blood sugar has remained normal since surgery. His blood pressure has remained in a healthy range for the first time. This has been a new beginning for our entire family.
As overjoyed as I am, I cannot stop thinking about Ryan's donor, who was just 19 years old. I wish so badly that I could hug this angel's family and tell them what a miraculous gift has resulted from their tragic loss.This individual donor has done for Ryan what doctors could not. He has cured Ryan's diabetes.