Amber Dawn Poynter – Donor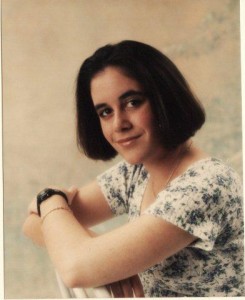 January 2009, my daughter Amber Dawn Poynter suffered a massive brain aneurysm.  Her passing was unexpected, painless and immediate.  She was 27 years-old and the mother of three small children.
She and I talked many times over the years about the importance of organ donation.  She was able to donate both of her kidneys, her liver and both of her corneas.  Her children will grow up learning their mommy made a decision to be an organ donor and because of that, was able to save the lives of three people and give sight to two others.
To those who received her gifts, not only did they receive the gift of LIFE, but they received the gift of HOPE and the gift of a FUTURE.  She is now a part of each of their lives, which have been profoundly affected by her decision to be an organ donor.
Amber not only lives in our hearts, but she continues to live through each of her recipients.  We will proudly honor her memory with those who received her gifts.
 (Story was shared by Amber's family.)