Bryan Tucker – Waiting for Kidney Transplant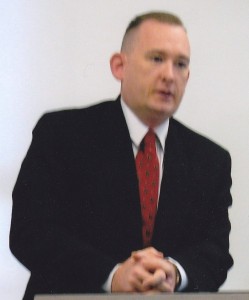 My story is still going because I am still on the list waiting for a donation.  I know that the donation is coming from a person who is willing to be a donor and to that person I say thank you.
I am a kidney dialysis patient.  I suffered from a rare kidney disease that I finally succumbed to in March of 2012 and went on dialysis.  I am a 40 year old single father of a 13 year old son and a 12 year old daughter that lives with her mother.
I have had to sit down and tell my children that I could die from this disease and that was the hardest thing I have ever had to tell my children.  I am able to give them hope because they know that if I receive a kidney transplant that I will overcome this chapter of my life.
So to anyone wondering if they should be a donor – realize you maybe the one who helps a father stay alive to walk his daughter down the aisle at her wedding, a father be able to teach his son to drive a car, a son to keep his parents out of the 'parent club' no one wants to join and have to bury him.  I do not say these things to scare but to make you aware that being a donor brings life to those that need it.  My family and I all thank everyone who signs up to be a registered donor.
Everyone can join the Registry today: www.donatelifeky.org and say YES when you renew your driver's license at your Circuit Court Clerk's office.