How You Can Help
The Donate Life Kentucky team educates about the crucial mission of donation and needs action to save more lives. Individuals, communities, and partners, like Kosair Charities, make this possible. 1,000 Kentuckians are currently on the waiting list for lifesaving organ transplants. You can give the gift of life:
1. Register to be an Organ & Tissue Donor – RegisterMeKy.org
2. Follow and share on social media – Donate Life Ky Facebook Page
3. Contribute financially – Click to Give
5. Share your Gift of Life Story – Share Now
6. Shop Organ Donation Gear – https://bit.ly/3LLdc70
7. Link your www.Kroger.com account and http://smile.amazon.com to us!
8. Thank your county's Circuit Clerk & Driver's License Deputies! – County Circuit Clerks
Sign Up to Become an Ambassador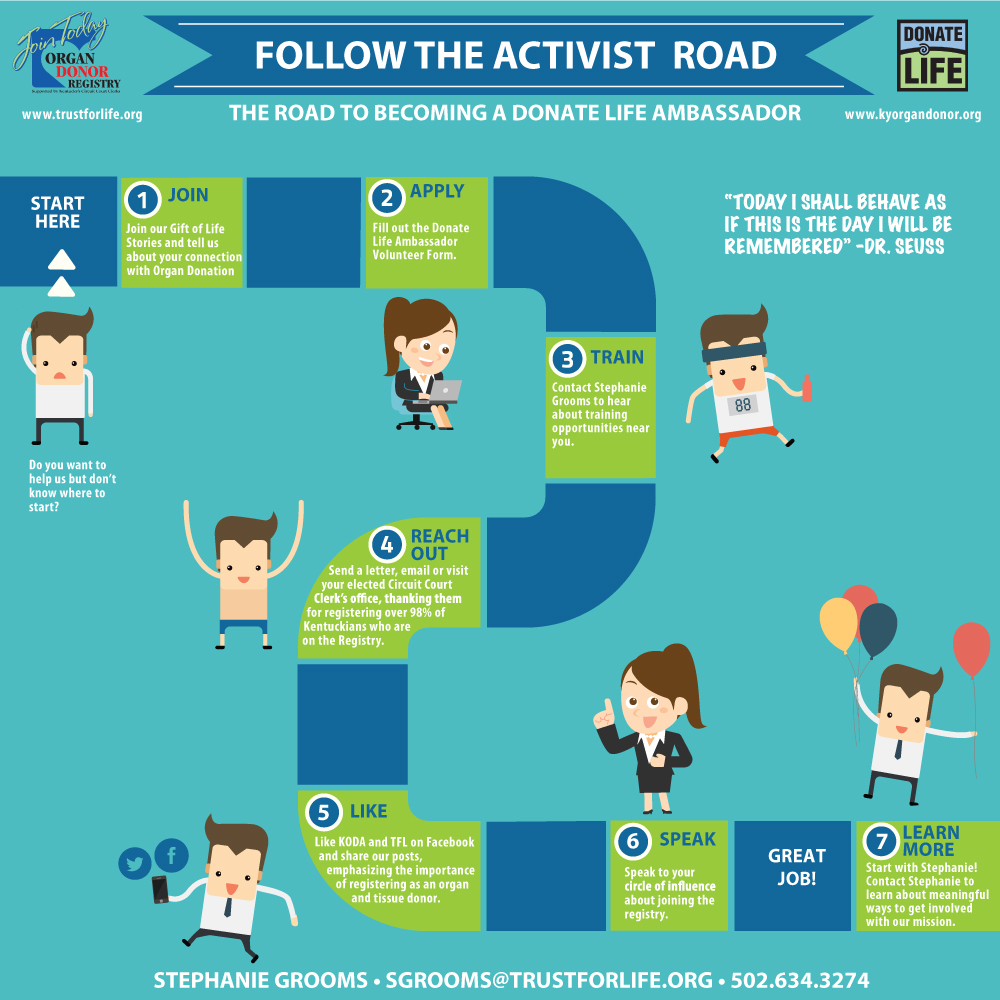 Request a Speaker
Would you like a speaker for your organization or school? We are happy to help! Please fill out the form below with all the details, and we will follow up with you.

Give Back Financially
As a nonprofit, our mission isn't possible without generous financial contributions.